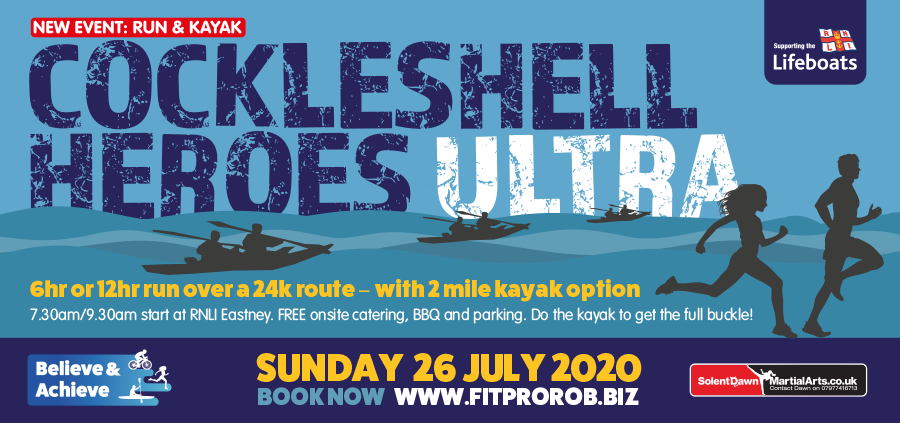 Run over a 24km route, self navigating with some key direction arrows.
Do as many circuits within the time limit allowed, to achieve the full buckle a 2 mile Kayak must be done within the time limit. All kayak equipment is supplied for this.
Event village set up at eastney point, ferry crossings all included.
Everybody gets, medal and t-shirt and goodies. full buckle if completed with kayak.
team entries available (all members must kayak if buckle required)